What makes a successful dentist?
This is a question that has been asked time and time again, but it's not always easy to answer. Many different factors can contribute to success in the dental field, and every dentist has their own unique set of skills and qualities that make them successful.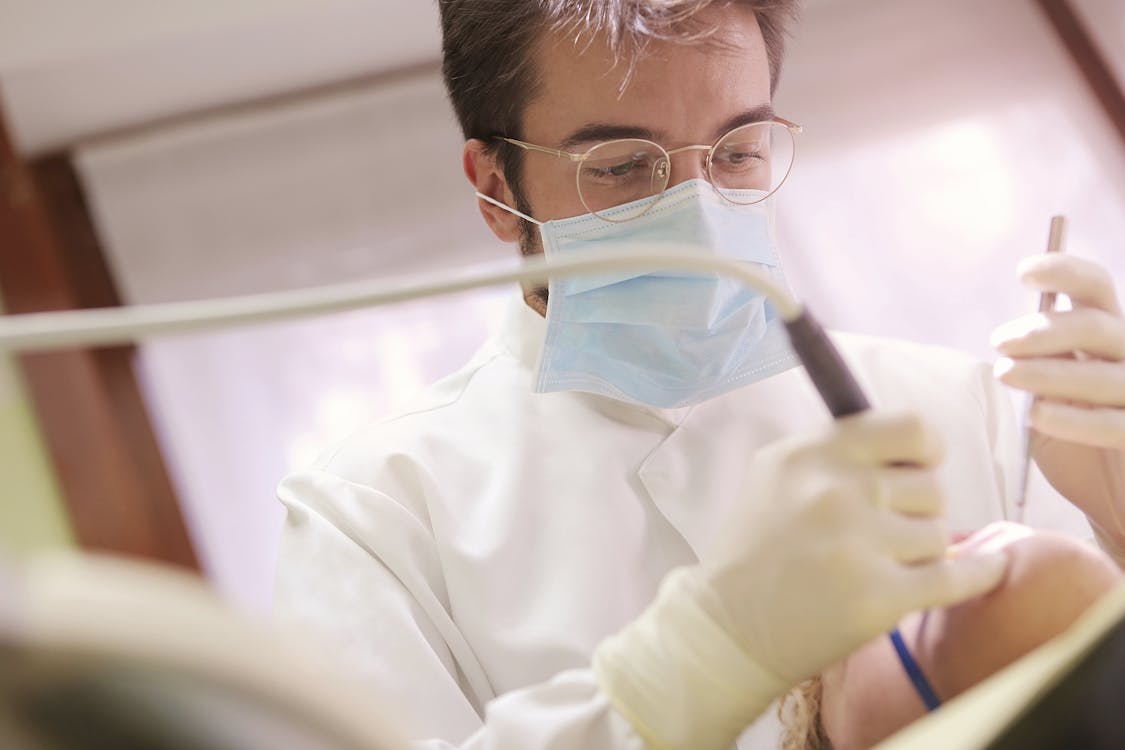 However, some traits are common among successful dentists. Here are eight of them:
1. They Have A Passion For Dentistry.
Successful dentists are passionate about their work. They love what they do and they are always looking for ways to improve their skills and knowledge. This passion drives them to be the best they can be and motivates them to keep learning and growing in their career.
2. They Are Dedicated To Helping Their Patients.
Successful dentists always put their patients first.
Whether they're working with a patient who is nervous about getting dental work done, or challenging themselves to learn new techniques that will help them provide the highest quality care possible, successful dentists are driven by the desire to help others and ensure their patients' oral health needs are met.
Dentists are expected to be the best in their professions and this comes with a lot of pressure to perform at their very best every day. However, many dentists do not let the pressures of being a dentist affect them and instead focus on the happiness that they provide through their services.
They have passion for what they do because they understand how important it is for people to live happy and healthy lives. A successful dentist has a deep-rooted desire to help people that can't be shaken by any sort of challenge or setback.
If you want to become successful as a dentist, then you need to learn how to stay passionate even when times get tough!
3. They Have Excellent Communication Skills.
Successful dentists are great communicators who can easily connect with their patients and make them feel at ease in the dentist's chair. This allows them to build strong relationships with their patients and address any questions or concerns they may have while improving the overall patient experience.
4. They Are Detail-Oriented.
From the moment they walk into the dental office, successful dentists are observant and notice every little thing – from their patients' facial expressions to the small details of a procedure. This allows them to carefully plan each step of their treatment and ensure it is as comfortable and effective as possible for each patient.
5. They Continually Seek Out New Knowledge And Skills.
Just because you're a dentist doesn't mean you know everything there is to know about your field! Successful dentists are always looking to learn more, whether that means sitting in on lectures or taking continuing education classes so they can provide the best care possible for their patients.
By constantly seeking out new information and skills, they can stay-up-to-date and provide the best possible treatments for their patients.
6. They're Always Open To Feedback.
When it comes to providing excellent patient care, successful dentists never stop learning or improving. That's why they are always seeking out feedback on how they can improve their work and grow as dentists.
This can come in many different forms – whether it's sitting down with a patient after a procedure or reading online reviews of their dental practice – and allows them to constantly improve and offer the best quality care to each patient that walks through the door.
7. They Have An Entrepreneurial Spirit.
Most people think of successful dentists as office-based workers, but the reality is that many of the most successful dentists are entrepreneurs. These dentists have taken the initiative to start their practices, develop new dental products or services, or find other ways to innovate in the field of dentistry.
This entrepreneurial spirit allows them to be leaders in their field and provides them with the drive to always be moving forward and growing in their careers.
8. They Are Risk-Takers.
Every successful dentist has taken some risks in their life to achieve greatness. They have put themselves out there and tried new things even when it was scary or difficult. They understand that to achieve something great, sometimes you have to take a few risks.
Without taking risks, dentists would never have been able to develop the innovative treatments and technologies that we enjoy today. If you want to be a successful dentist, then you need to be willing to take some risks!
Do you have what it takes to be a successful dentist? If you possess some of these qualities, then you may have what it takes to build a successful career in dentistry!
For additional readings, check out the imp source.